By Adepeju Adenuga on 5th December 2019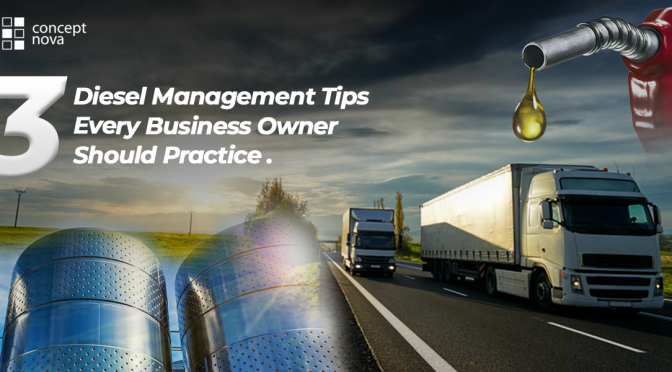 Diesel is one of the top three expenses most organizations incur every year especially with mobile and stationary tanks. To prevent unnecessary high costs, it is advisable you track your diesel consumption and reduce the thefts of diesel.
Having insights about the amount of diesel consumed by your mobile and stationary assets can help identify usage trends, reduce operational costs and mitigate diesel theft / leakages in the organisation.
Here are three tips to successful diesel management that every business owner should adhere to:
Regular Maintenance Checks: To help elongate the lifespan of your mobile and stationary assets, it is important to have regular maintenance checks at least once every two months.
Buy Required Quantity from Reliable Source: It pays to buy your needed amount of diesel regularly according to your usage and from a trusted source. This will help reduce the risk of adulterated diesel spoiling your assets and costing you money to fix.
Get a Fuel Control System: Track and manage your diesel with our economically-priced diesel management solution that offers cost saving and diesel-auditing services to optimize business operations and improve your ROI.
For more information on how you can get any of the solutions above, click here (bit.ly/CN-inquiries) or contact us on +234 905 560 8608 or +234 815 088 0054. You can also send us an email at [email protected]