Managing a fleet is tricky and complicated. Ensuring the effective and efficient management of one's fleet can lead to an increase in business profit and cost optimization.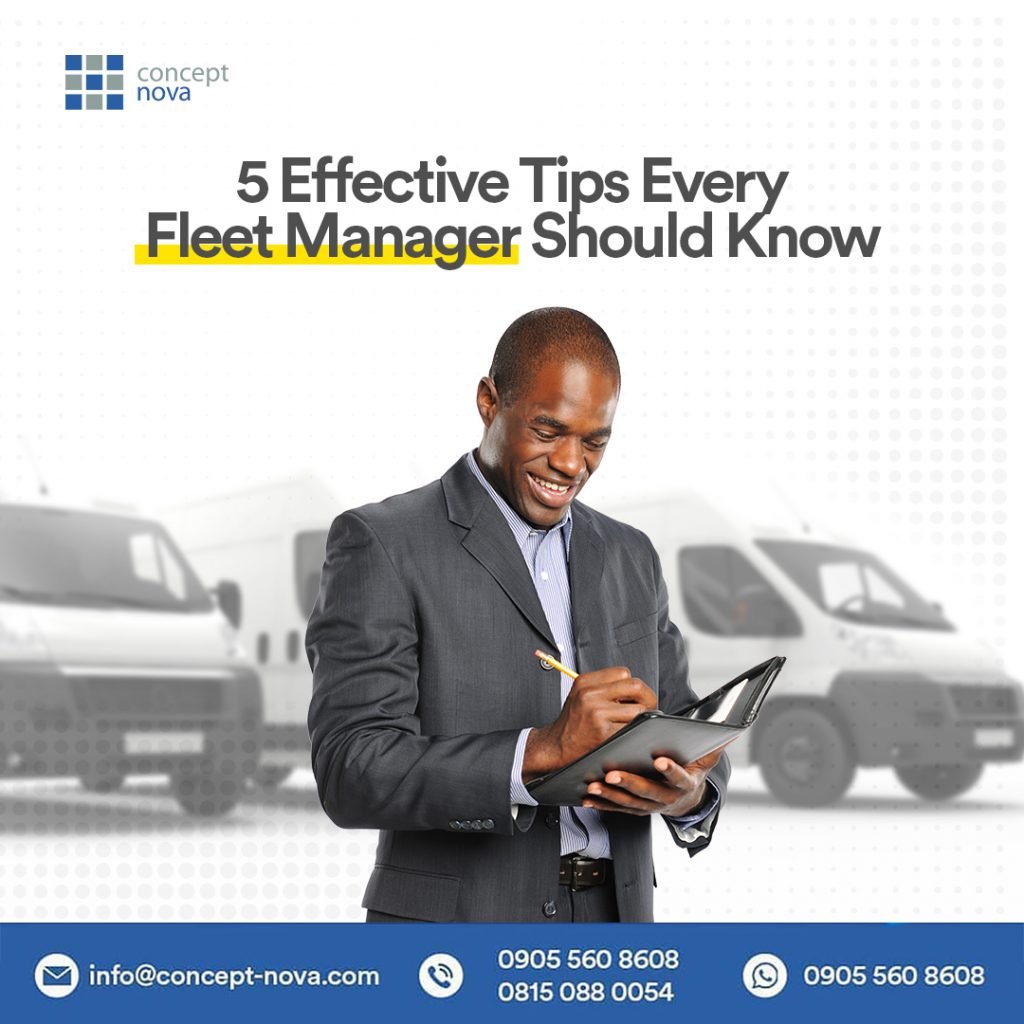 As a fleet manager, there may be overwhelming moments when it comes to managing a fleet, especially with the increase in fleet size and the complexity that comes with it.

With this complexity comes the need to diversify and be on the lookout for technology solutions that can help to make the job a tad bit easier. There is no need to feel overwhelmed anymore, as technological solutions can help increase efficiency and effectiveness.

Tips for Effective Management
1. Have a comprehensive knowledge of the fleet: this means that there is a need for a comprehensive checklist that contains all the details of every car in the fleet. From the date of purchase to dates for servicing and the parts of the vehicle, it is necessary to have a comprehensive checklist for every vehicle in the fleet.
2. Regular Monitoring of the fleet: once there is a comprehensive knowledge of the fleet, the next best thing is to monitor them regularly. This can be weekly or bi-weekly, but it is pertinent that every vehicle in the fleet is monitored.
3. Follow all regulatory rules: Due to the various regulatory bodies assigned to monitoring vehicles in Nigeria,it is necessary that the vehicle particulars and conditions are up to date while staying informed on all updated vehicle regulatory standards. Also, those handling the vehicles need to have the necessary documents such as drivers license and vehicle particulars required to ply the roads. These documents have to be kept in each vehicle and it is recommended that these are constantly monitored to prevent unnecessary problems with regulatory bodies.
4. Communicate and Train those handling the vehicles: it is one thing to manage the fleet as a fleet manager effectively; it is another to have drivers and technicians who truly understand the need for effectiveness. Ensure that all drivers know what is required of them by providing training, guides, rewards, and punishment when needed.
5. Take Advantage of technological solutions being offered: with the increase of technology, fleet management has been made a tad bit more manageable. Now, various technological solutions can help a fleet manager monitor both the cars and the drivers. These solutions, such as ProDrive and FleeTrak Management System offered by Concept Nova, have been sufficient for fleet managers who use them.
No one claimed it would be comfortable managing a fleet. Still, it can be easier when one follows these tips above and ensure that they take up the help of technological solutions that aim to efficiently manage fleets such as the ones provided by Concept Nova.

For more information on the technological solutions that help to manage fleets effectively, click here.