By ConceptNova on 2nd June 2016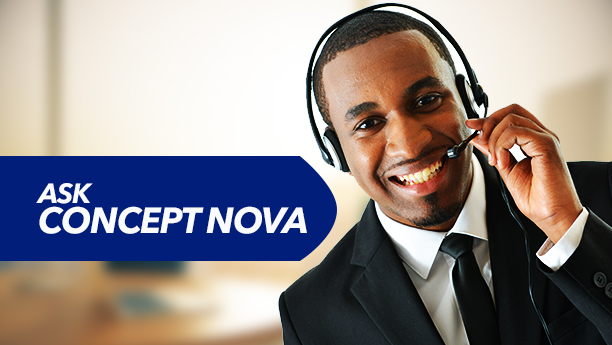 Hello Concept Nova,
I work in a FMCG Company in Nigeria as the Operations and Channel Manager. Over the years we have been experiencing a great deal of losses due to theft and the huge amount we spend on repairing our vehicles.
With the economy's recent state, the case has worsened as our profit margin has dipped further. I stumbled across your vehicle tracking solution on the internet and I would love to know how it can be used in my organisation so we can get back on track.
Dear Manager,
It is no longer news that in many countries, theft of fuel and vehicle misuse has become widespread. The case is even worse in Nigeria as many companies lose billions of naira to this menace on a daily basis. As a result, a complete, accurate and highly effective monitoring system is needed.
The high market demand for reliable and high-precision equipment to curb this menace gave birth to FLEETRAK, our fleet monitoring solution. With this solution, we are able to offer our customers exclusively high precision and real time monitoring of their asset.
Below are some of the ways the FLEETRAK Monitor can help curb theft and spike up your company's profit margin again.
Increases Cost Savings
With proper route planning, cost on fuel consumption and vehicle wear and tear would be drastically reduced by 37.5 Percent.
Reduces risks of damage to the company's image
With the ability to track your company's vehicles, the chances of your vehicle being involved in activities that could be damaging to your company's image without your knowledge is reduced by a drastic 75 percent.
Improves Monitoring of Sales Boundary Areas
With its geo-fencing feature, FLEETRAK helps you manage your team within the geographical boundaries of operation. It greatly improves your ability to effectively monitor the movement of your sales or service delivery team within their boundary and alerts you when they go outside the boundary.
Improves Efficiency on Sales Delivery with navigation assistance
Inability to plan delivery routes could be the downfall of many destination based sales and service providers. However, the FLEETRAK helps you to account for tolls and danger zones ahead of time. It is safe to say that the solution improves efficiency on sales delivery by 40 percent.
Boosts customers confidence
FLEETRAK ensures that the movement of your goods and personnel are not unnecessarily delayed or diverted, and as such you deliver as at when due to customers. This way you are sure to gain an increase in customer confidence.
Increases Productivity, accountability and profitability
With the FLEETRAK Monitor, the fleet manager worries less about hands-on monitoring of the fleet and gets the time to focus more on other productive projects. With better knowledge of his vehicle's whereabouts, he effectively estimates arrival/delivery time and also guides the driver while he/she navigates through unfamiliar routes. All these amount to increased productivity for the company.
Improves Driver Behaviour
The FLEETRAK monitoring device gives you total control of your asset and those in possession of it. With an alarm system that sends alerts to fleet managers when certain rules defined by the manager are broken, e.g. reckless driving, over speeding, etc. this device improves responsibility on the drivers' part by 54 percent .  It also saves you a lot on maintenance and repairs.
For more information on this solution, log onto www.concept-nova.com/FLEETRAK , send a mail to [email protected] or call us on 08150880054.
Do you have any more questions, suggestions, kindly drop them in the comments box and we will get back to you.
*Values may vary with company's dependence on certain factors