By Olamide Mabodu on 15th August 2018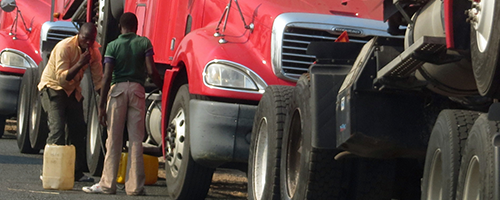 Fuel tanks leakages, long road trips, and wrongly calibrated fuel pumps are reasons that have been given for fuel thefts. Having to daily deal with this means disbursing a large sum of money to fuel. These excuses though are not genuine is accepted because there are no means to hold culprits by the wrist. Ways that can be used to detect these misappropriations can support human interference. Yet, spending so much on fuel has not in any way affected your productivity. Hence, your heightened concern.
Time spent sifting through information on paper document can discourage finding out about fuel theft. Even when one tries to ignore that the paper documentation supports human interference.
From your gadget, you can get information about your fuel in your stationary and mobile tanks. This information gives you an edge over your employees and vendor. It cannot be maneuvered to suit any persons. This would enhance control, transparency, and accountability.
The techy way is the way to go with anything that requires management. You can save less, earn more and ensure your fuel are appropriately used with Concept Nova's FuelControl System.
Are you ready to say your goodbyes to fuel theft with Concept Nova's FuelControl System?