By ConceptNova on 11th February 2016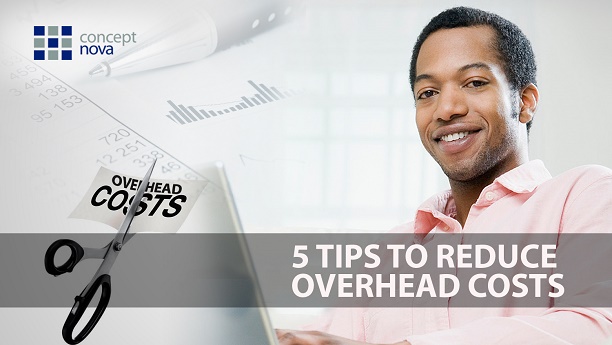 Operating costs are necessary evil as it's almost impossible to run a business without some overhead cost such as; rental space, utilities, office supplies and marketing. With the economic situation getting tougher, spending so much on overhead costs can lead to the collapse of any business.
As difficult as it is to avoid operating costs in the workplace, making some smart IT moves can minimize them, leaving you with some saved profit at the end of each month.  
These 5 steps will teach you how :
Go Paperless
This is a great way for businesses to decrease both clutter and expenditures. Why move paper around when you can store important documents in various offline and online storage tools such as; Google's Google drive, dropbox, Wetransfer etc…
Many of these platforms come with huge storage space and are highly reliable. They also  give room for efficiency and reorganization, saving you the cost of printing paper and ink cartridges.
Ditch Your Phone
In this day and age, there is really no need to pay through the nose for phone service.  With the advent of Skype, Whatsapp calls and Google Voice, spending so much on phone calls and voicemail is a thing of the past.
There are also unlimited mobile apps that help you stay connected on the go, reducing the amount spent on phone cards while you channel the funds to other aspects of your business.
Find the Perfect Space
If you have a really big office, ask yourself if you need all that space you pay a huge amount for on a monthly basis.  
If the answer is no, it is wiser to move your staff to a smaller(and cheaper) office where the work can still get done or better still work from home (depending on the type of business and how often you interact with clients face-to-face). This way, you get to save more money each month while getting more productive.
Make Smart Hiring Decisions
Hiring employees with multiple strengths reduce overhead costs to an extent.
If the new HR Manager you hired has a bit of IT experience, can craft a press release; do a bit of SEO, that's a huge plus!  Your employees can also take online courses at their spare time to develop on their skills which is an added advantage for your business.
Invest in Smart IT Solutions
Investing in smart IT Solutions not only reduces overhead costs, it also makes doing your business easier. For someone in haulage business, going around with your drivers when they have a delivery is a wasted time that could be used for other productive things. Having a load sensing device that checks the weight of the goods transported is a better way of monitoring your drivers.
Finding these kinds of solutions in Nigeria has become way easier with indigenous IT Solution firms like Concept Nova. We provide a wide range of solutions to enhance the productivity and profitability of businesses in every sector of the economy.  Our products include Vehicle Tracking Solutions, Fuel Management Solutions, C-Protect, C-Cargo, Turf Watch, amongst others.
For more information on these solutions and how they can help your business, visit www.concept-nova.com