By Tobi Coker on 10th September 2020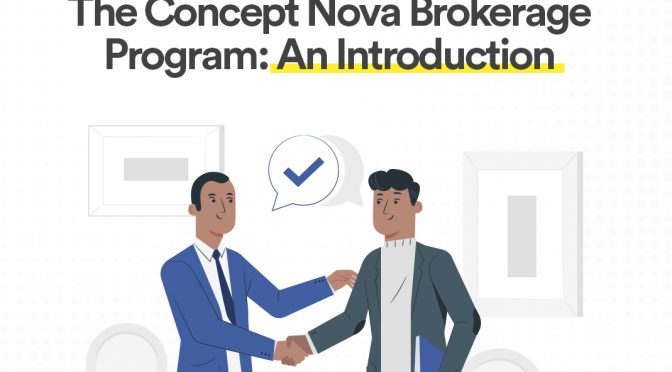 An introduction of what the brokerage program entails
Everyone loves to make money, and although it can be somewhat difficult, there are easier ways to make money in these modern days. You do not necessarily need to have a fantastic business idea, before making extra money, you can make more by being a broker.

A broker is one who makes money by connecting customers to business owners while making money off the transaction. At Concept Nova, being a broker is more than that.

With a guaranteed earning up to 8% brokerage rate on every transaction, being a broker with Concept Nova is a good deal that cannot be passed on. The Concept Nova Brokerage Program also entails juicy and mouth-watering offers that are impossible to resist.
Aside from earning 8% on transactions, there is the benefit of learning and development as there are refresher courses for everyone interested in the brokerage program. As a broker, you also get to connect with a team of like-minded individuals.

Do you have the network then make money off it by being a broker with Concept Nova today. To begin earning steadily as a broker, follow the steps below:

Register as a broker on the Brokers Portal
Study the course materials provided for the various solutions
Take the assessment test
Start gaining leads from your network
Transfer the potential leads to the Brokers Administration
Leads are then converted to sales by the team
Earn up to 8% on every successful transaction
For more enquiries:
Email: [email protected] Website: www.concept-nova.com Phone no: 08150880069 | 08150991089