By Olamide Mabodu on 14th March 2018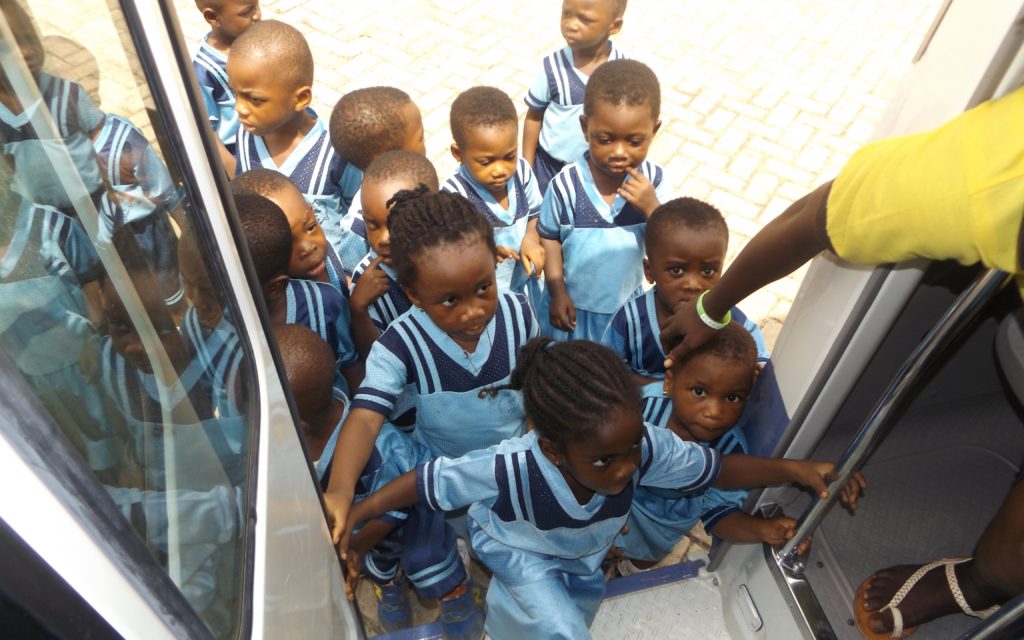 Mrs. Adeleke just got off the phone with one of her students' mother, Tinuke. She was calling to speak to her daughter but was very surprised she had not gotten to school after dropping her at the bus stop at 6:15 am. Tinuke and Chigozie got late to their classes again. The same incident had occurred twice, last week and the week before. Their teacher could not understand why the school driver drops the students off late anytime he is the one on duty.She was curious and needed to make concrete inquiries before addressing the situation with the middle-aged man.
Tinuke and Chigozie's class teacher interrogated them at different times to know the reason for their lateness anytime Mr. Adamu, the middle-aged driver drove them. They both narrated that he gets to the bus-stop late to pick them up and although, sometimes there is traffic, other times the school bus stops at an interval after going on a high speed for a short while. They told their class teacher that the school bus seems faulty but they also know that when Mr. Dare or Mr. Yemi was the one driving, this does not happen. They, therefore, concluded that the school bus does not like Mr. Adamu. Tinuke and Chigozie are six and seven years of age respectively.
The class teacher was surprised and curious at their explanation. She spoke with the other two drivers to know about the state of health of the school bus before reporting to the necessary authority. They both said the school bus was in good condition. The class teacher had to inform the school authorities about this incessant incident so it can be addressed before it gets to the attention of the parents. The Headmistress invited Mr. Adamu for a chat to inquire about the school vehicle. She had a smile on her face as she listened to him talk about how the vehicle makes short distances and stops, then jerks sometimes. When he was done talking, she accused him of theft and Mr. Adamu was really angry. He flared up, saying he has never stolen anything in his life.
The Headmistress showed him a tracking log, detailing how he had constantly used the school's vehicle, before going to pick up the children. She also told him the school bus jerks because he tries to exceed the speed limit that had been set to regulate the speed of the vehicle. Mr. Adamu with his head bowed in shame said nothing.
Do you think the precautions the Headmistress took were necessary? If you are the Headmistress, what would your verdict be on Mr. Adamu? Drop your comment in the comment section.