By Adepeju Adenuga on 14th January 2020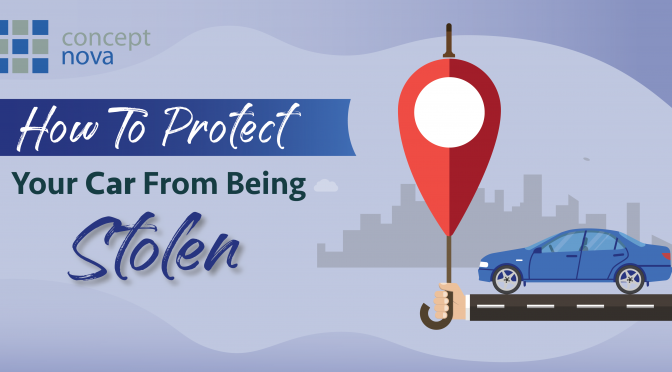 Have you ever thought of what you would do if you got ready for work,stepped out of your house, and discovered that your car has been stolen? It's hard to imagine until it happens to you or someone close to you.
As you start the New Year, this is a good time to reflect on what kinds of measures you should take to prevent thieves from stealing your vehicle: Are you doing enough to reduce the risk of having your vehicle stolen? Just how secure is your vehicle?
Sometimes, auto theft occurs beyond your control, but there are ways you can reduce the opportunity for a vehicle theft.
Here are two sure ways of preventing the theft of your vehicles:
1. Be TIKON enabled: You can track your vehicles at your utmost convenience with our In-Vehicle Monitoring Solutions. Get access to prompt information about your vehicle or fleet from your mobile and desktop and be one step smarter than the thieves.
2. Get C-PROTECT-ed: Protect your vehicles from theft with our anti-shatter glass solution. Get premium security for your vehicles today with C-Protect.
Other tips to help you avoid vehicle theft:
Keep your vehicle's keys out of sight when you are in a crowded place and at home.
Always lock your vehicle, even while driving.
Ensure you park in safe and well-lit areas.
Never leave your valuables in plain sight as this would attract potential thieves.
For more information on how you can get any of the solutions above, click here (bit.ly/CN-inquiries) or contact us on +234 905 560 8608 or +234 815 088 0054. You can also send us an email at [email protected]