By Tobi Coker on 16th November 2020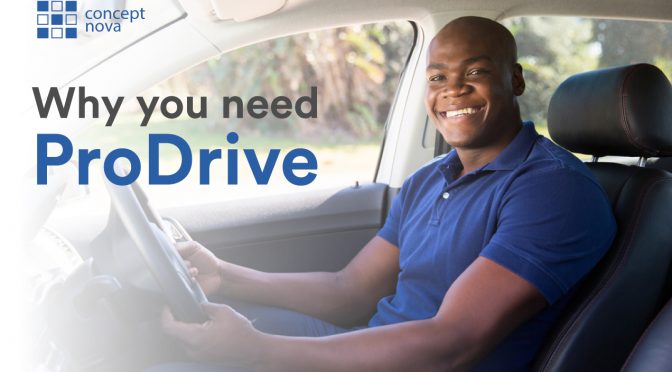 Pro Drive proves to be an in-vehicle monitoring system that is set to change the way driving is done.
When it comes to monitoring and taking control of one's vehicle, a top-down approach is necessary. Creating a safety culture must start with leadership and being in charge of how one's automobile is used.
Over the past couple of years, in-vehicle monitoring system technology has been the go-to solution for controlling one's fleet. However, there have been variants, and each company has created and tailored theirs with varying degrees of usefulness.
Going through the features offered by Pro Drive, a technological solution created by us at Concept Nova, one thing that can be deduced is the seamless flow and savings cost provided by this technological solution.
While there have been some other vehicle monitoring systems, Pro Drive's offer of reducing maintenance and repair cost by 15 percent (and more) sets it apart from the others.
Interestingly, Pro Drive is set to change the way people drive and reduce the risk and danger of getting one's vehicle damaged. It promises to assess and enforce better driving habits and vehicle usage by drivers.
Another appealing factor with Pro Drive is that it reduces maintenance and accident costs. While no one wants to have to deal with such things, these are inevitable, and the prospect of having this reduced is mouthwatering.
Finally, with its grade allocation based on driving habits, Pro Drive tends to change the way driving is done as it monitors and detects patterns, one might not pay close attention to while driving.
In conclusion, getting Pro Drive would turn out to be one of the best things you can ever do as the features provided would ensure that driving is done in a better way, and cars are used maximally.
For more information on ProDrive and our other Concept Nova technology solutions, click on the link (https://concept-nova.com/enquiries) or call (Tobi on 0815 088 0054) or reach us via our social media pages.
o Twitter: @concept_nova
o Facebook: Concept Nova
o Instagram: ConceptNova
o LinkedIn: Concept Nova
o YouTube: Concept Nova
To make an order, click on the link (https://www.concept-nova.com/order-now). You can also visit www.concept-nova.com for more information on how our solutions can help save you money.